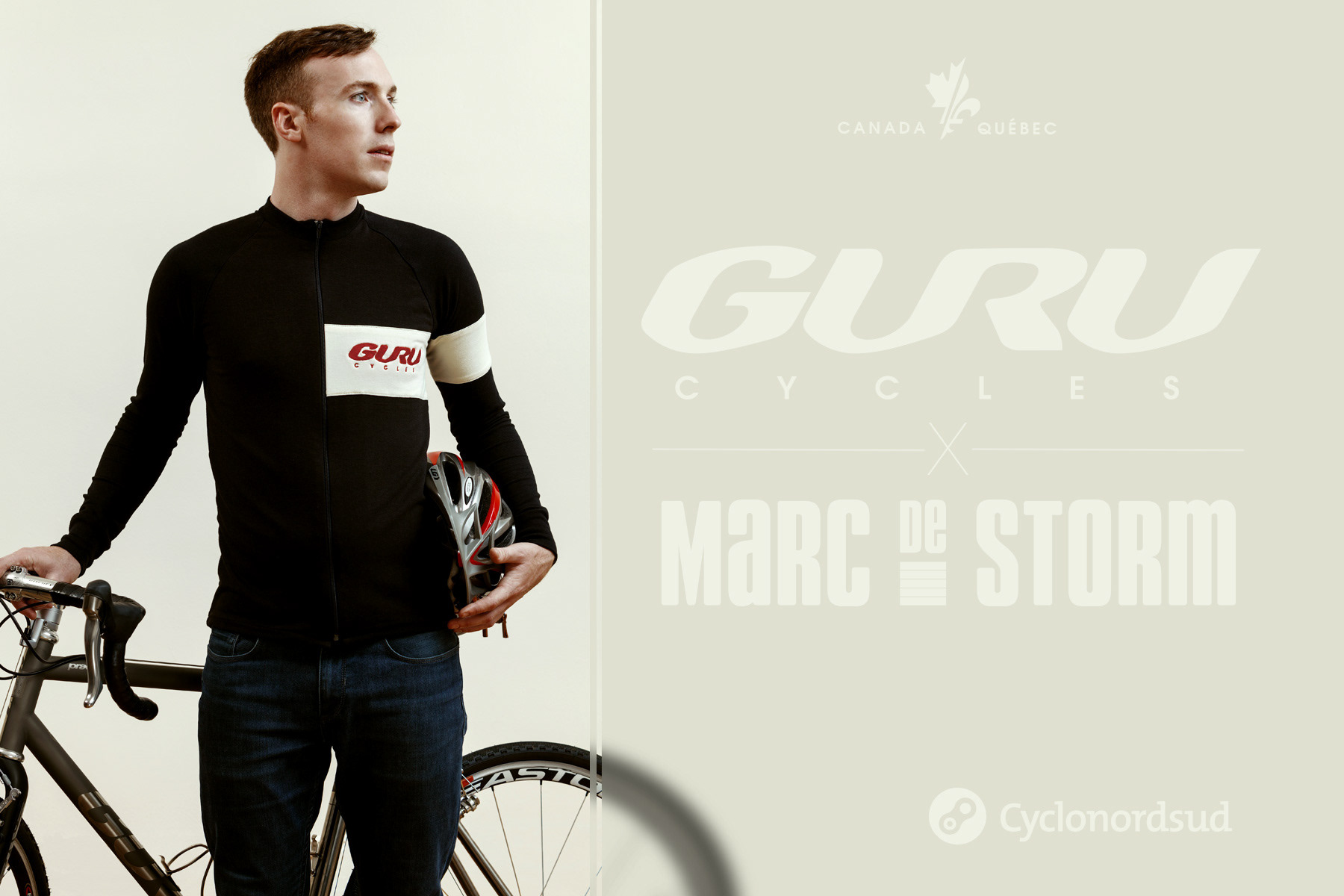 I approached cycling apparel company Marc de Storm with a concept to collaborate on a classic style cycling jersey.
The concept and reasoning was simple - both my employer at the time (Guru Cycles) and Marc de Storm take great pride in the handcrafted techniques used to make their respective products. Both companies have the same passion and drive to blend established construction techniques with innovative materials and technologies. Both companies are based in Montreal and construct their products locally.
This product would be more than a simple addition to the clothing range, this garment became a statement of the continuing promise to uphold a commitment to Canadian manufacturing and craftsmanship by both companies.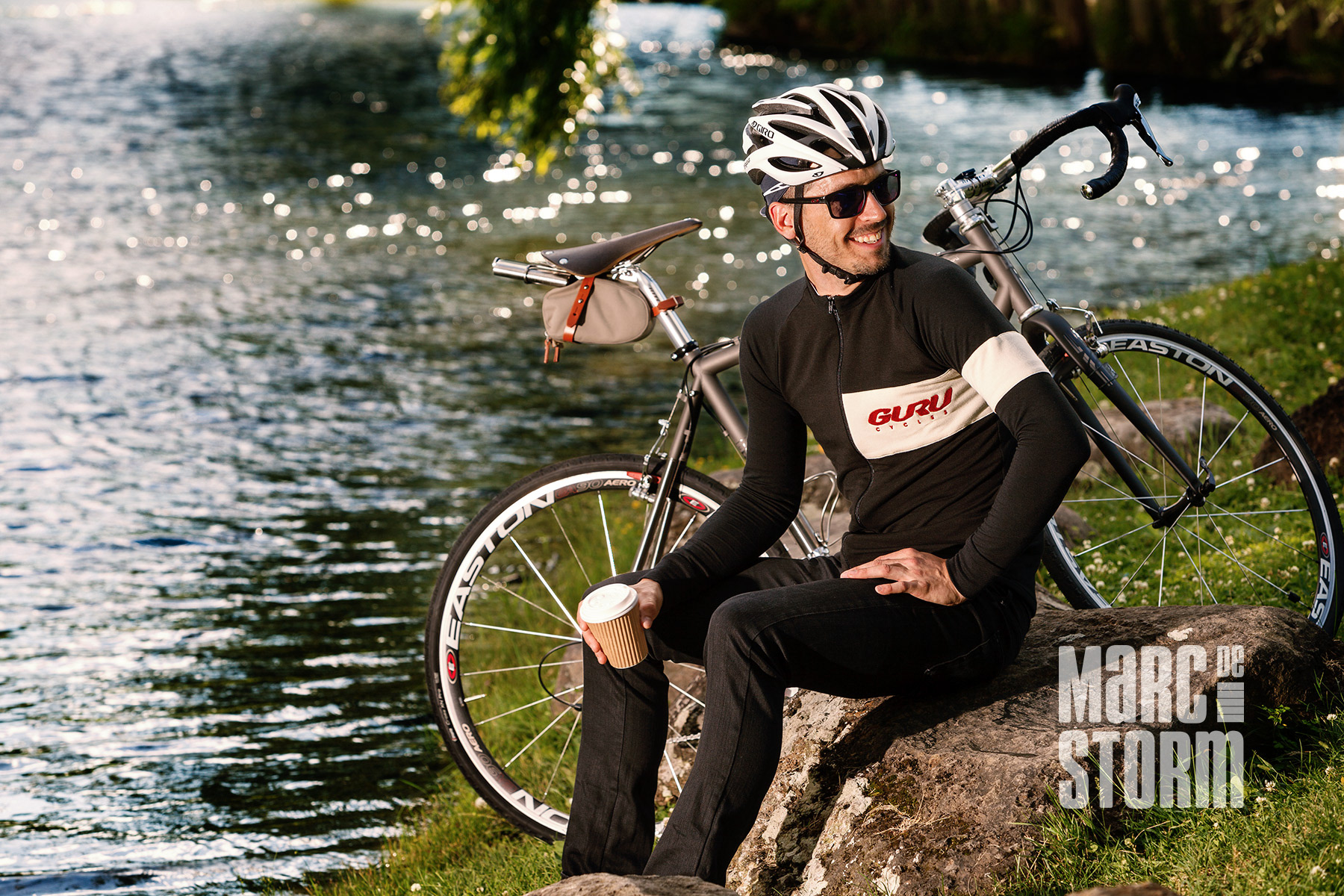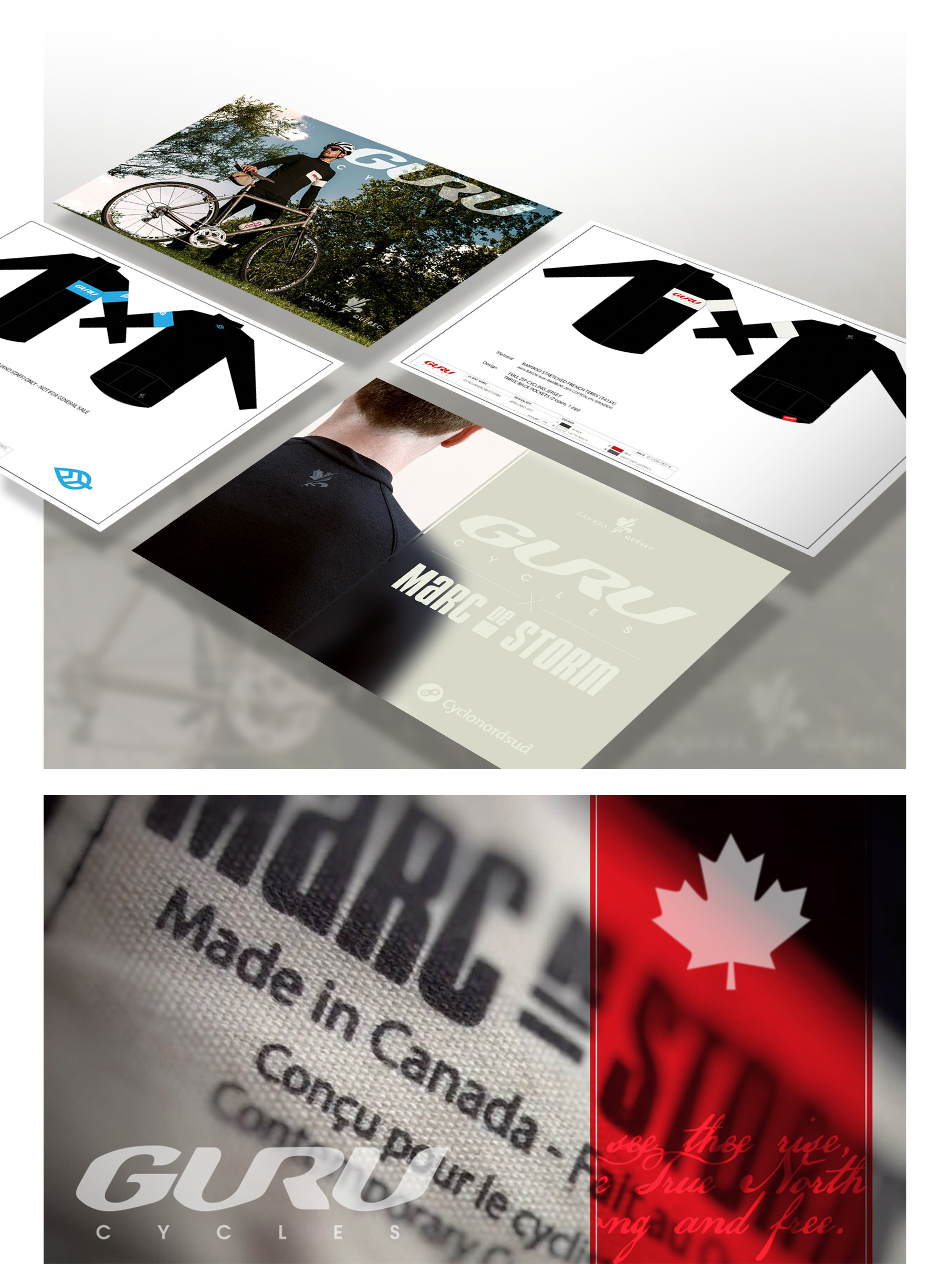 If you would like to know more about this project